Global freight connections at the heart of the UK
iPort Rail is a high-volume inland port offering sustainable logistics solutions with connections to regional, national and international supply chains.
Our experienced and highly professional team works closely with customers, from strategic advice to practical support, always focussed on the rapid movement of goods.

Rail services
Our state-of-the-art terminal has capacity for the UK's longest trains running to and from deep sea ports across the country and connecting with Channel Tunnel routes.
Read more
Freight forwarding services
We can support cargo journeys from port of entry right up to the warehouse door and help regional/national businesses to export goods to the EU and the Rest-of-the-World (RoW).
Read more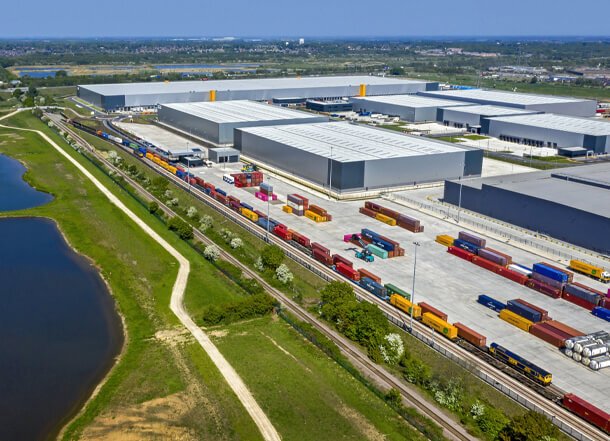 Client success stories
"The advent of and the innovative approach taken by the team at iPort Rail has changed/transformed the way Fellowes Brands move our containerised imports into the UK from Asia and North America.
"To have a modern efficient railhead on site, 600m from our main UK Distribution Centre has simplified our flow of containers, added flexibility and led to substantial cost savings for Fellowes Brands. We are delighted with all aspects of iPort Rail; they have facilitated our supply chain and very recently been helpful through the Covid crisis."
Gavin Clark
European Supply Chain Manager
Fellowes