24/7 rail services
We currently run rail freight services to and from Southampton, Felixstowe, Teesport and Immingham six days a week, moving around 500 containers per day with average turnaround times of 20 minutes. Future services are set to include Hull, London Gateway and Liverpool as well as opportunities in Scotland. We can also send and receive trains through the Channel Tunnel.
Our facilities
30-acre site

Maximum UK train length capacity at 775m

1 x 800m reception siding

2 x 400m handling sidings

Head-shunt and refuge siding

Capacity for up to eight trains per day

1,500 TEUs storage capacity

6 x reach stackers with 115 tonne front axle load
Our rail freight services
Container lifting
Train preparation
Transhipping
Container lifting and storage
Shunting
Other intermodal traffic handling as required
Arrival and departure train inspections
Wagon stabling, including defective-wagons
On-site ancillary services to iPort-based clients including electric IMV tug transport of containers to on-site warehouses
24-hour access
Our terminal in detail
Our terminal is open to all businesses, whether or not they are located at iPort. While dealing mainly with intermodal container traffic, it has been designed so that other freight sectors such as automotive, steel, energy and retail, can also take advantage of the facilities and services too.
iPort Rail is also sustainably designed and equipped for future rapid growth, which would double the length of the handling sidings to 800m, provide a second 800m reception siding, and double both our train handling capacity and the size of the storage apron to around 3,000 TEU capacity.
Click to view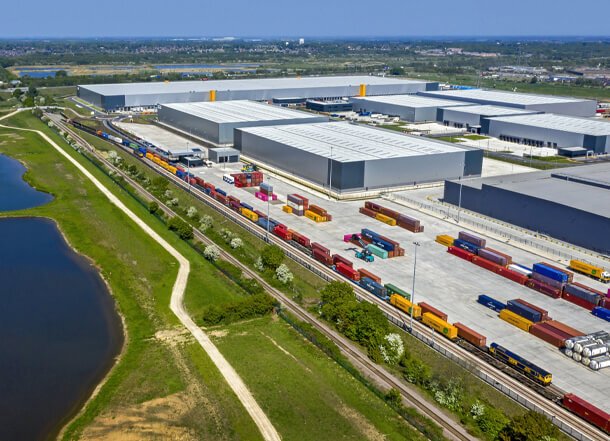 Freight forwarding services
We can support cargo journeys from port of entry right up to the warehouse door and help regional/national businesses to export goods to the EU and the Rest-of-the-World (RoW).
Click for more
Customs advice
We're one of the UK's first inland port facilities to offer customs clearance, providing our customers with an efficient alternative to seaport border controls.
Click for more