Freight forwarding services
We support businesses from port to door, working with a network of partners to offer worldwide transportation services for almost any type of cargo.
Our award-winning business and established, well-located base mean we can offer a range of services to businesses of all sizes, helping to sustainably streamline supply chains and improve carbon footprints. We are External Temporary Storage Facility (ESTF)-approved and inventory linked.
Port-to-door cargo transport services

Rail freight specialist services

Warehousing within the DN postal code, storage and consolidation

Stuffing/de-stuffing & transhipment services

Customs advice and services
The terminal in detail
Our terminal is open to all businesses, whether or not they are located at iPort. While dealing mainly with intermodal container traffic, it has been designed so that other freight sectors such as automotive, steel, energy and retail, can also take advantage of the facilities and services too.
iPort Rail is also sustainably designed and equipped for future rapid growth, which would double the length of the handling sidings to 800m, provide a second 800m reception siding, and double both our train handling capacity and the size of the storage apron to around 3,000 TEU capacity.
Click to view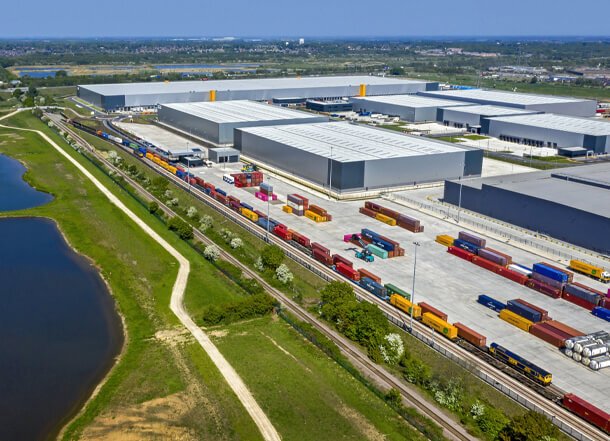 Rail services
Our state-of-the-art terminal has capacity for the UK's longest trains running to and from deep sea ports across the country and connecting with Channel Tunnel routes.
Click for more
Customs advice
We're one of the UK's first inland port facilities to offer customs clearance, providing our customers with an efficient alternative to seaport border controls.
Click for more